Fostering a collective movement
Driving a collective movement
A responsible company cannot exist without its stakeholders being involved in and consulted on its strategic direction and its vision. This is why Valrhona is committed to establishing regular, quality dialogue with all its stakeholders, in order to build a sustainable company that is a great place to work both in and with.
We make a special effort to listen to and share perspectives with all Valrhona's employees, so that we can use various training, mobility and inclusion programs as a way of meeting our objectives of development and well-being at work.
Finally, because our responsibility does not end at our own doorstep, we work to help our customers and suppliers put in place their own sustainable practices.
Our commitment to working collaboratively with stakeholders is an essential part of our efforts to secure B Corp™ certification. We have devoted particularly close attention to this aspect of our work throughout our history, and we hope to have this recognized through this label.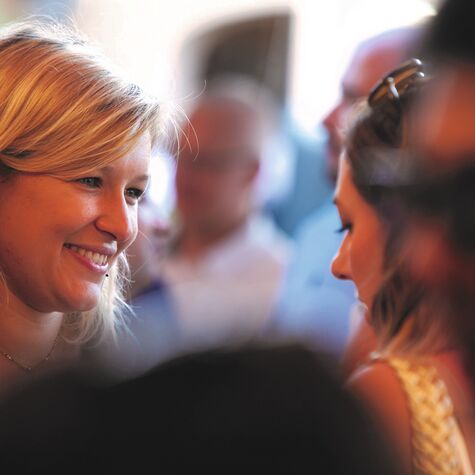 Our objectives
and progress
100

%

of employees
have a CSR objective in 2020.
2

%

of employees
trained in CSR through "ecodesign" training.
78

%

of employees
think that Valrhona is a good company to work for.
100

%

of sales staff
trained in CSR.